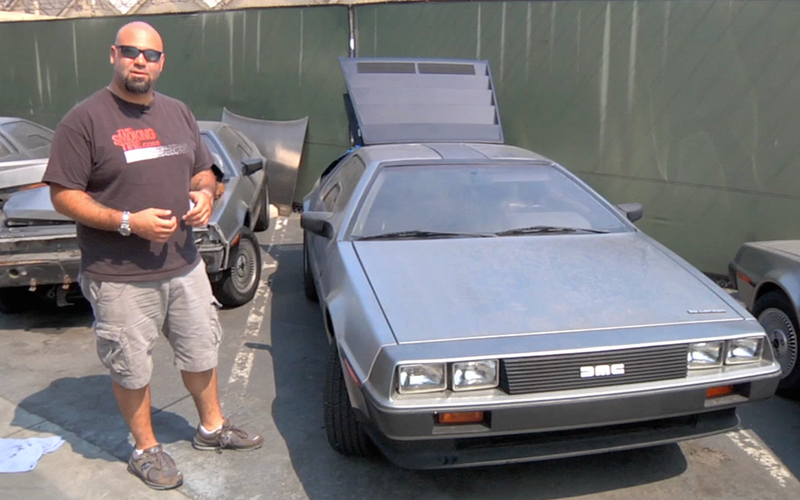 In 1985, when I was 4, my father brought home my first-ever car magazine. It was an issue of Car and Driver, and I must have "read" it cover-to-cover at least 100 times in the first week I had it. But I always spent more time on one page than any other: it was the page that had a full spread featuring a shiny, stainless steel Delorean, doors outstreched to the sky. At the time, I didn't know Delorean was a poorly-run company founded on the ideals of an otherwise brilliant man. I didn't know there were compromises in the development process, the build process, the parts supply process, and in the way the suspension was raised for the US's silly bumper height requirements. I didn't know it had an engine shared with a Volvo 240 that, while originally designed to make over 200 horsepower, only rolled out of the showroom with 138, making it quite slow (but only marginally slower than the contemporary V8-powered Corvette).
No, at the time, the 5-year old version of me only knew one thing: That Italian-styled body, those doors, those wheels, that design, meant that cars were more than just something my mom drove me to school in; cars could be special. Sure there are other special cars I've come to appreciate since then, and there are certainly better cars out there from a performance standpoint, but that doesn't matter. The Delorean is the car that started it all.
And now I have one. Six months of searching by myself and the kind folks at the Delorean Motor Company, and we found it: 1981 Delorean, Gray interior, 5-speed Manual transmission, 2,118 original miles. The car has been sitting in a storage unit since 1984, and is prime for a full restoration, which has just begun at Delorean of California in Garden Grove. Have a look at the video as I go through the car for the first time, and stay tuned to further updates throughout the restoration.
Thanks for sharing in my dream
MF